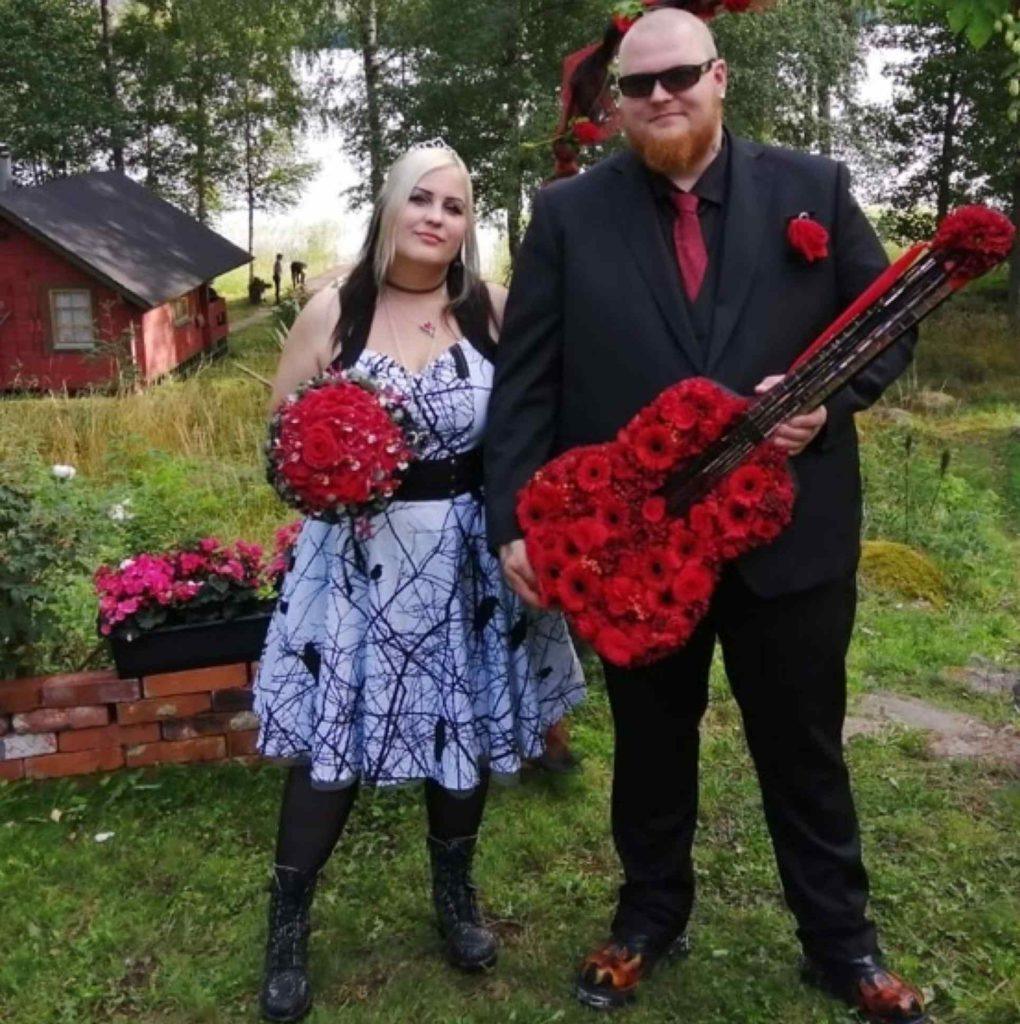 Depending on their particular tastes and preferences, wedding couples will have diverse theme choices for their big day. The most important thing is that the theme chosen is a representation of who they are and what they love. For the couple to achieve that desired look and magical ambiance on their wedding day, they'll need a good floral artist who can artfully interpret and bring their wishes to life. During a recent rock n roll themed wedding, Finish Masterflorist Pirjo Koppi did just that using Porta Nova Red Naomi roses.
The couple and the entire decor looked exceptional in the predominantly red and black wedding colors. Red as we all know, is the ultimate depiction of passion, love and power. While black in all its mysteriousness is a portrayal of boldness and raw sophistication.
Pirjo Koppi created the bride's bouquet using mainly Porta Nova Red Naomi roses, with the addition of Cambria Orchid and Ceropegia woodii. As the bride held her gorgeous bouquet, the groom took the Rock n Roll feel a notch higher with his exquisite black wedding-suit and a guitar decked in red flowers.

"Red Naomi rose from Porta Nova was my first choice for the main flower," she says, "This is because the rose is beautiful, strong and is the classic Ultimate symbol of love."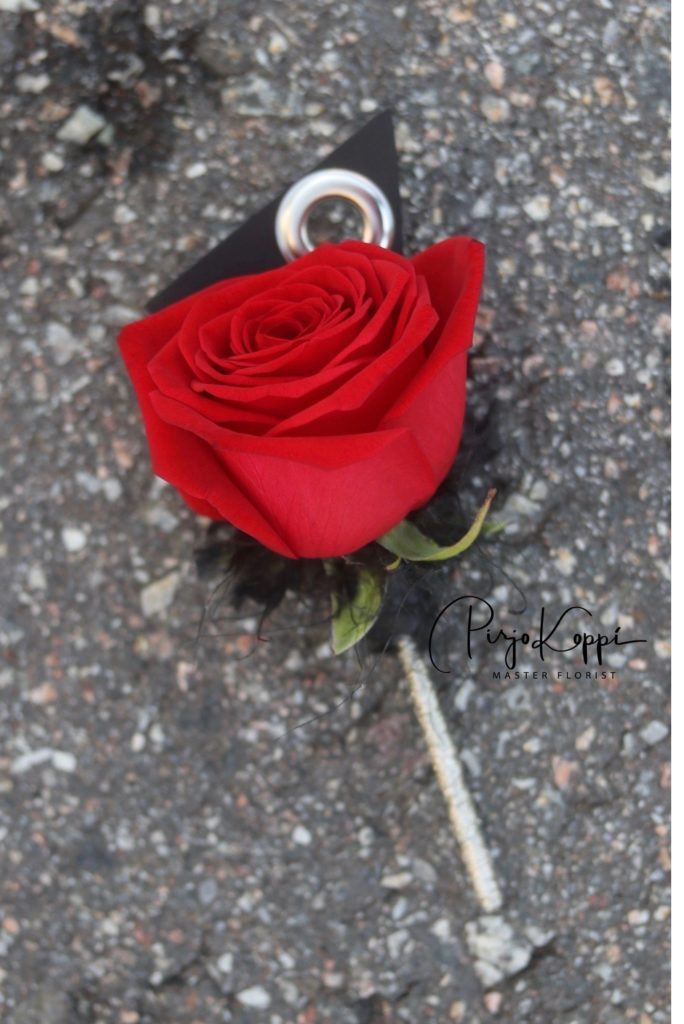 Pirjo Koppi is a seasoned professional and one of the most passionate spokespeople in floristry. She is also known for her lustrous work in industry events. She has been Finland's floral design champion for years and also finished third during the World Cup floral design championships in 2015 and also during Europa Cup in the following year. In the recent past, Pirjo has shared with us the elaborate details of the Finnish Graduation Day.