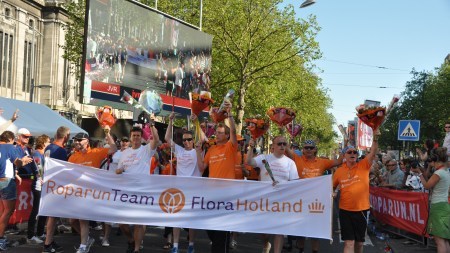 Roparun Team FloraHolland is grateful to Red Naomi growers who included Porta Nova BV for once again sponsoring gorgeous roses for this year's event. The Roparun race brought together approximately 7,000 runners. A single Red Naomi, The large-flowered strong red rose with a subtle aroma and a long vase life, was gifted to every runner who participated. The relay race was held on monday, June 9th.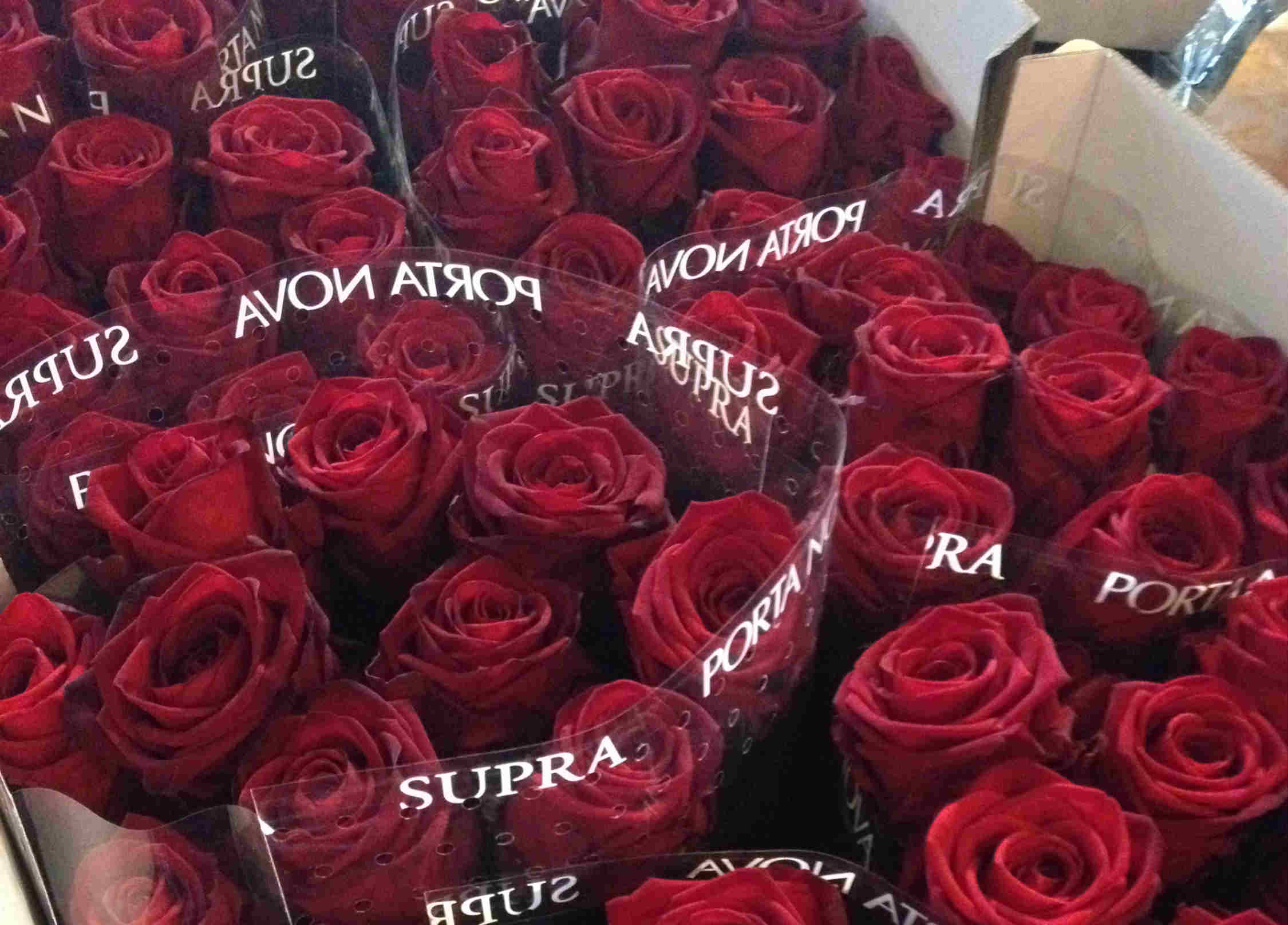 Since 2009, the roses are sponsored by the growers of Red Naomi! ® from breeder Schreurs. The roses came from all the dutch rose nurseries growing red Naomi. Nursery Portanova is the largest grower in the world of high quality Red Naomi roses and therefore did the largest contribution this year.
The Roparun Team FloraHolland participates for the 16th time. This year 339 teams leave Hamburg and Paris for a nonstop relay race over 520 kilometers. Roparun Team FloraHolland departs Saturday, June 7th end afternoon from Paris and ended monday afternoon at the Coolsingel.