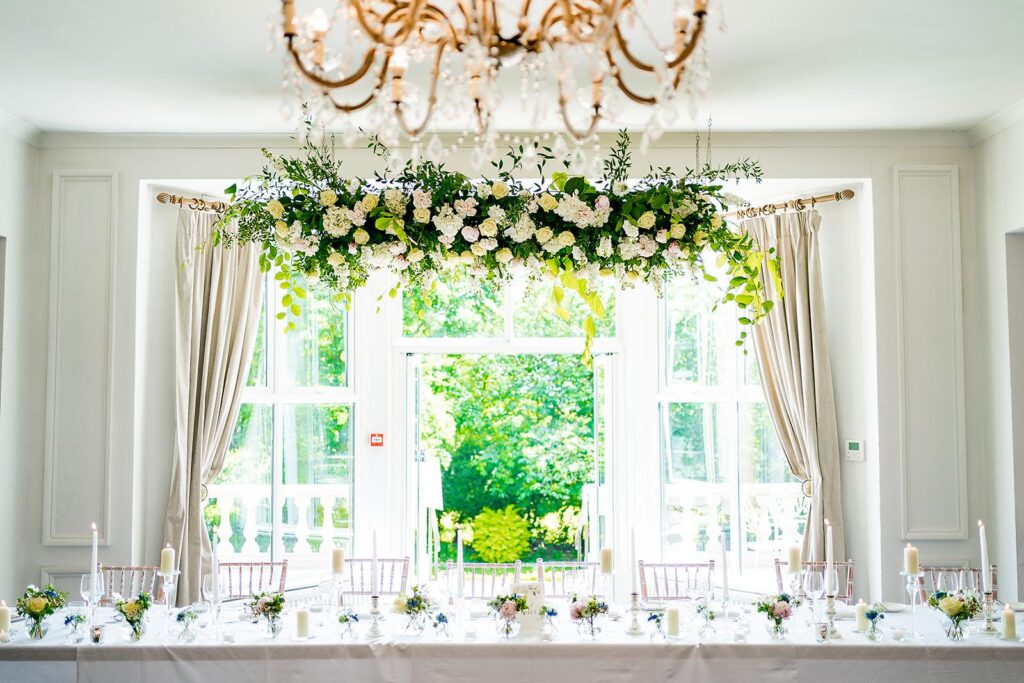 The last time Sarah Crookston graced our Porta Nova pages, she had just created an awe-inspiring festive season table using Porta Nova Red Naomi roses. During the same period, she had been named Best North West Wedding Florist in the Wedding Industry Awards.
You can imagine our excitement as she joins us yet again to share these gorgeous wedding arrangements using White Naomi roses.
Above images: Gareth Morton of Analogue & Light @analogue_and_light
Below images: Jack Valentine Photography at Ashfield House
Sarah is the proud owner of The Rose Boutique, located in Wigan UK. The self taught florist learnt early enough about the importance of using only the best quality flowers in arrangements. She strongly feels that by offering her customers and especially wedding couples the best quality flowers, it is a satisfaction to both her clients and herself. Good quality flowers clearly manifests in her designs and this in turn has helped her floristry business to flourish.
Just like other florists, Sarah can't wait to get back to work after the COVID lock-downs are eased. She is geared up and ready to handle the weddings lined up in the coming days, weeks or months.
During the lockdown period, Sarah managed to work at a few weddings; initially with a maximum fifteen people in accordance with Covid protocals. This number moved to a max 15 people then eventually 30 people.
"I have a couple of wedding fairs planned and styled shoots which I really want to go all out for. My busiest period is July and August, with things being a little steadier through the autumn and winter. Next year will be busy from February onward which is good and more and more 2022 bookings are coming in," says Sarah.
Sarah Crookston wedding set-up
Photography by Sarah Glyn Photography at Ashfield House