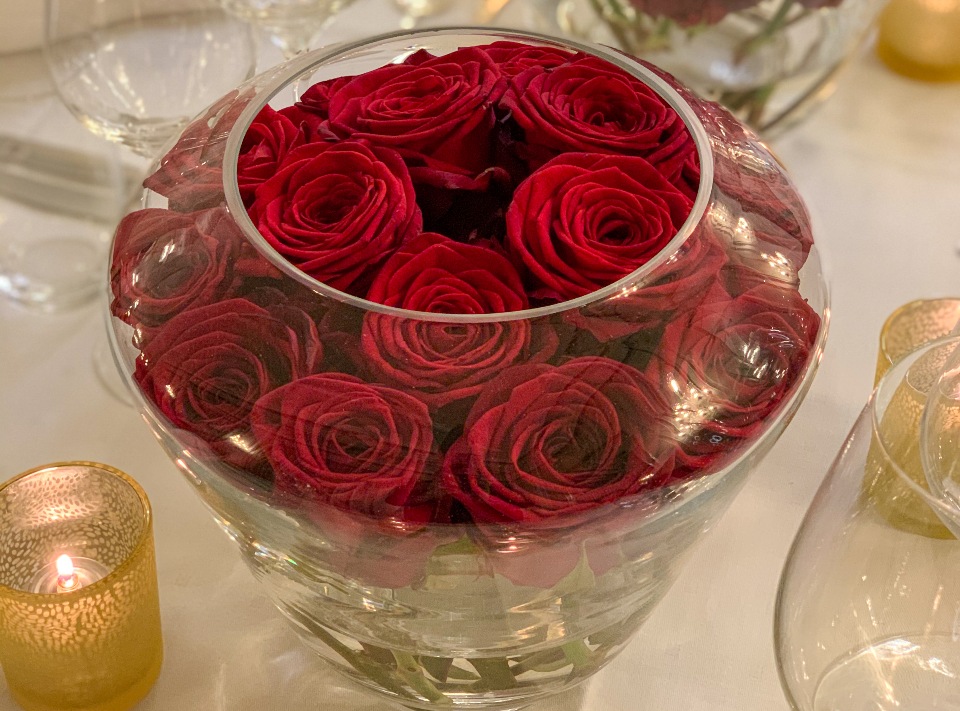 In his journey of floral artistry, Stein Are Hansen has enjoyed a myriad of great memorable moments. But his most cherished is when he clinched the Interflora World Cup floral design championship in 2010. Coming close in second place was when he was selected to be the new florist in charge of the Nobel Peace Prize décor. Both accolades are just two of the many lustrous feathers on Stein's cap; having won numerous other awards, and being regarded by peers in the industry as a true gem of the industry. We had a brief chat with Stein about some designs he created using Porta Nova Naomi roses for a recent Floral Fundamental at-home photoshoot.
As a floral artist, what is your working philosophy?
My philosophy is quite simple; respect the materials. Flowers are already perfection when they arrive in their original state from the grower. It is my job to maintain and emphasize that beauty, not diminish it. A lot of modern floristry manipulates or overly-mix materials to a point where I find the original state of the flower to be more beautiful than the final products made.
How has it been for you during the pandemic period?
It has been a mixed bag of emotions for me. Obviously, all travels, of which I normally do a lot, have been completely taken away. But new challenges also make way for new opportunities. I have had dreams and ideas for years that I now finally have had time to look closer into. So at the moment, I am working on creating a workplace for myself up North, at the old farm where my father lives. I am building a large greenhouse for myself, a new workspace in the old barn. My idea is, in good time, to invite florists from all over the world to join me there for classes and inspiration. This place is located in stunning surroundings. Getting away from the hustle and bustle of the large cities, and immersing yourself in that environment is truly inspiring. And I am also working on an online project, which is still only in its first phases.
Rouge
I would call this vase arrangement 'Rouge'. Well, red velvety roses and ostrich feathers make it quite dandy. 'Rouge' makes it sound pretty posh; don't you think?
Stein Are Hansen Red Perfection
This concept is quite typical for my style. One type of flower, simplistic, good proportions, clear concept. That's it! I simply took a beautiful flower, Porta Nova Red Naomi roses, and gave them a stylish twist. I think this table setting can be used for almost any occasion, as long as you love a red rose. Since we are in the season, how about this for a nice table for Mother's Day.
Wheel Shaped Bouquet
The wheel shaped bouquet has been part of my repertoire for many, many years. I did the first one all the way back in 2001. The concept has since been adopted by many florists, with many different flowers, so I have not focused that much on it for a long, long time. But when these gorgeous Porta Nova White Naomi roses showed up to our Floral Fundamentals photo shoot in January, I felt like the flowers, with their impressive length and extremely unison quality were perfect for this approach. The idea behind this design is for the bouquet itself to serve as a container. I did not do this for this photo, but sometimes I will fill the center with yummy treats, chocolates or something similar. There's this one time, with a red version of the same, the inside held a little cushion with a diamond ring. My customer was ready to ask his girlfriend to marry him!