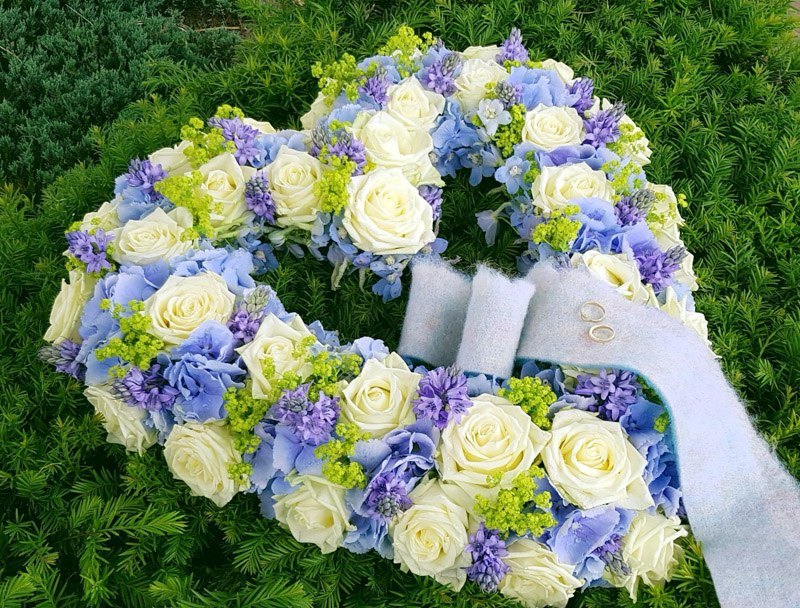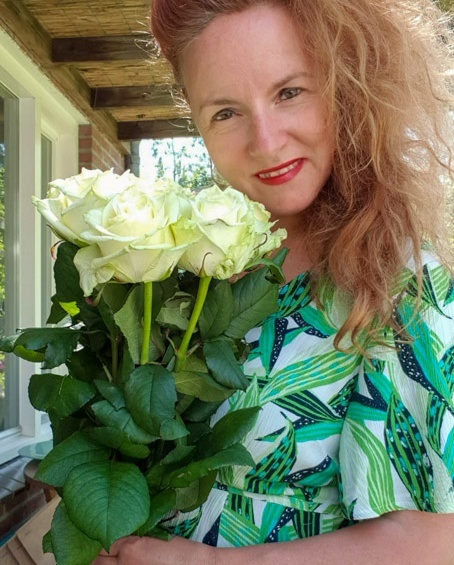 According to celebrated Master-florist, Lily Beelen, the beauty of the floral art profession is that you can express feelings via creations with flowers in combination with other materials. Translating both the florist's and the customer's emotions into floral art. With this sympathy / funeral arrangement made using White Naomi roses from Porta Nova, Lily portrays how emotions can be captured in an arrangement.
What are some of the important things a florist considers when making a sympathy/funeral arrangement?
Given the wide range of available obsequies and mourning flowers, it is very important that they should fit the lifestyle of the deceased. The deceased and his/ her family are becoming increasingly central. Losing a loved one is difficult and always painful, but if you can work on the arrangement intently and in a fine manner, a pleasant memory remains. Flowers play a very important part. They can carry a message, which at that moment can be tasking to express through words. Everyone holds cherished memories within his or her heart. These special moments give us strength during hard times. I always strive to show floral emotions in my arrangements.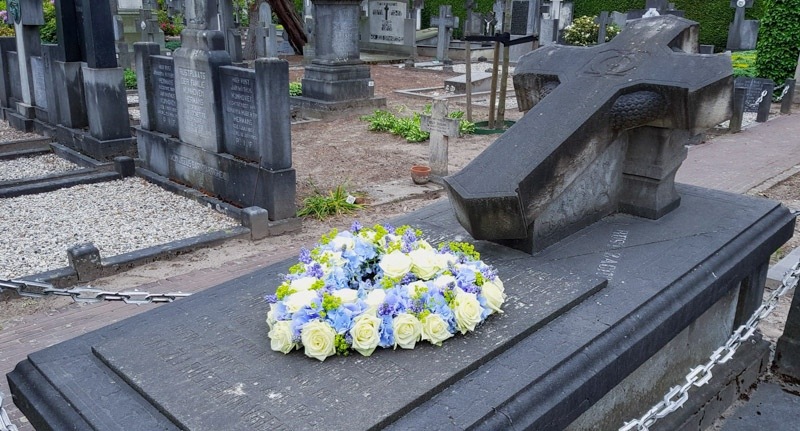 Give us some making of detail about this memorial floral arrangement?
This memorial arrangement is made on an Ecobase open Heart 38/40 x4,5 cm From Smithers-Oasis. I first laid out a line with hedera leaves. Then the White Naomi divided over the wreath so that a good balance is achieved. Gradually other materials were added as I made sure it always fits well with the surface. Other Materials in the arrangement are: Alchemilla Mollis, Hydrangea Verena Blue, Scilla Blue, and Delphinium Ballkleid.
How was it working with the new Porta Nova White Naomi and what is your opinion about the roses with respect to Sympathy work?
A serene White Rose that fits fantastically with funeral arrangement. Because they are such beautiful large roses, you do not need much in this case. You can now make them shine and be special. The White Naomi can give an emotional added value to a commitment of the heart.