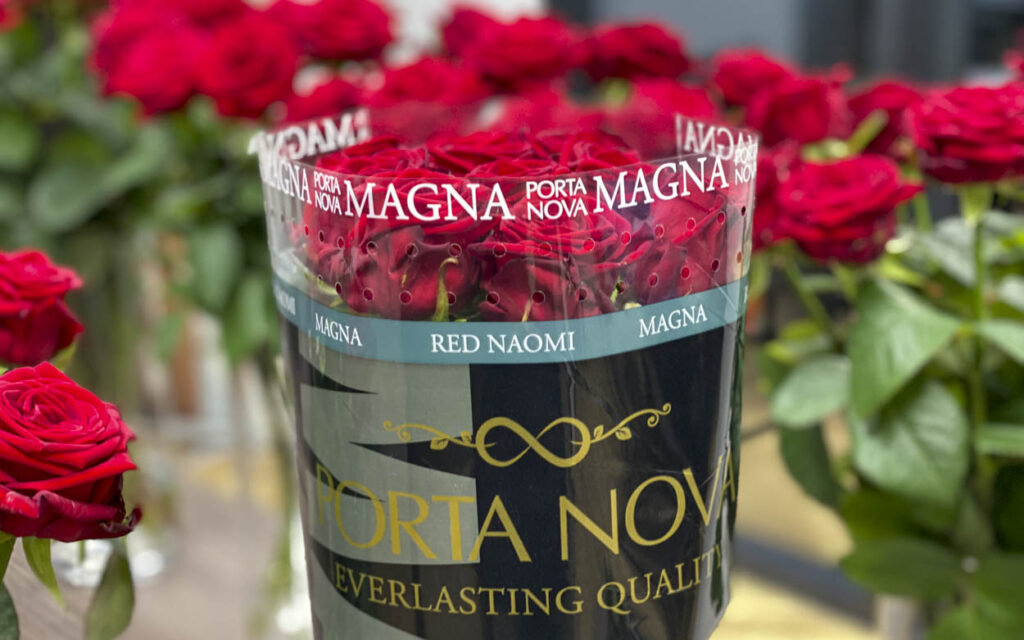 In April 2020, the first roses were planted in the new greenhouse and we started to build up the plants. On 29th of July, the first rough stems were harvested and sold under our temporary brand "Wild West". Since then, the plants have been settling in and growing to maturity while we fine tuned new equipment in the greenhouse.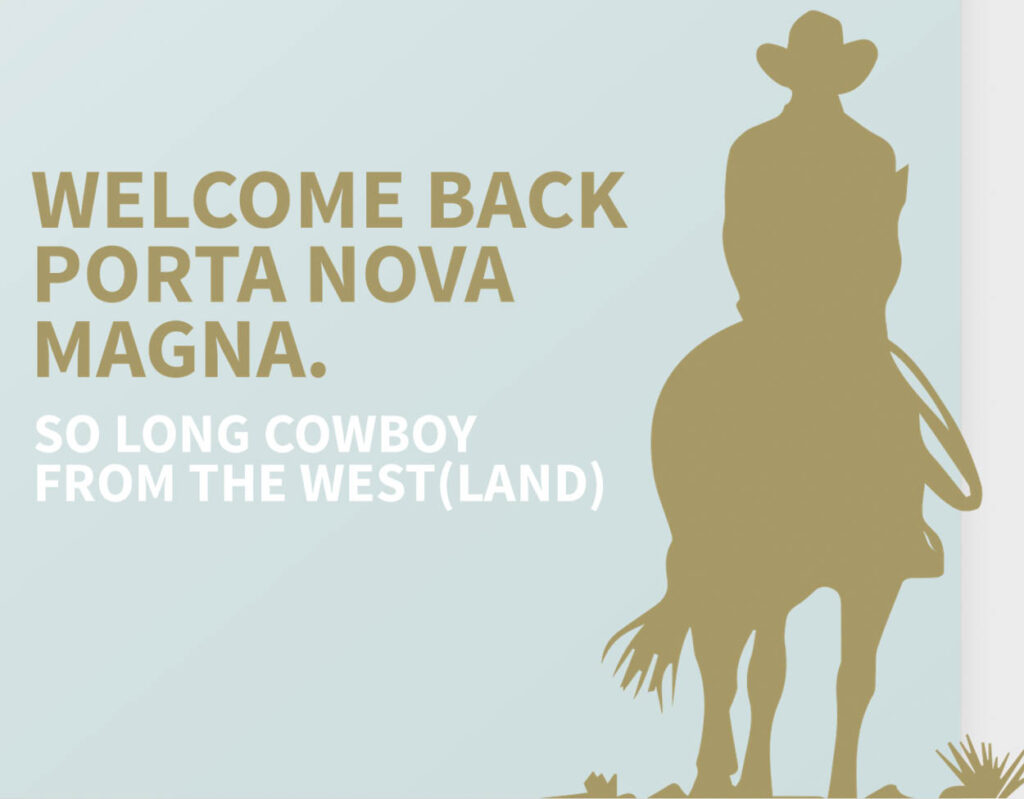 The cowboy in our greenhouse PN2 is retreating and has almost fled through the back entrance.
Now that we have it all under control, we are ready to introduce the first roses from the upgraded greenhouse that meet the high quality standards you are accustomed to from the Porta Nova brand. They will be introduced on the 5th of October under our Porta Nova MAGNA Brand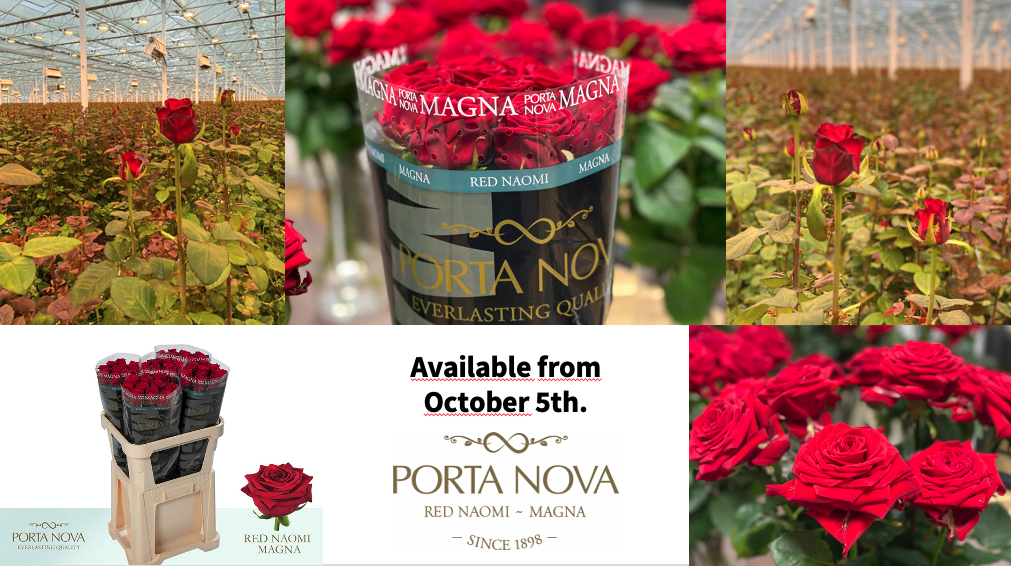 Unica & Magna
Roses that do not quite achieve the Supra level but are still extremely fine examples, are sold with the Unica and Magna labels. These roses have large buds, thick stems and a long vase life all year round. Unica and Magna are both well-known for their consistently excellent quality.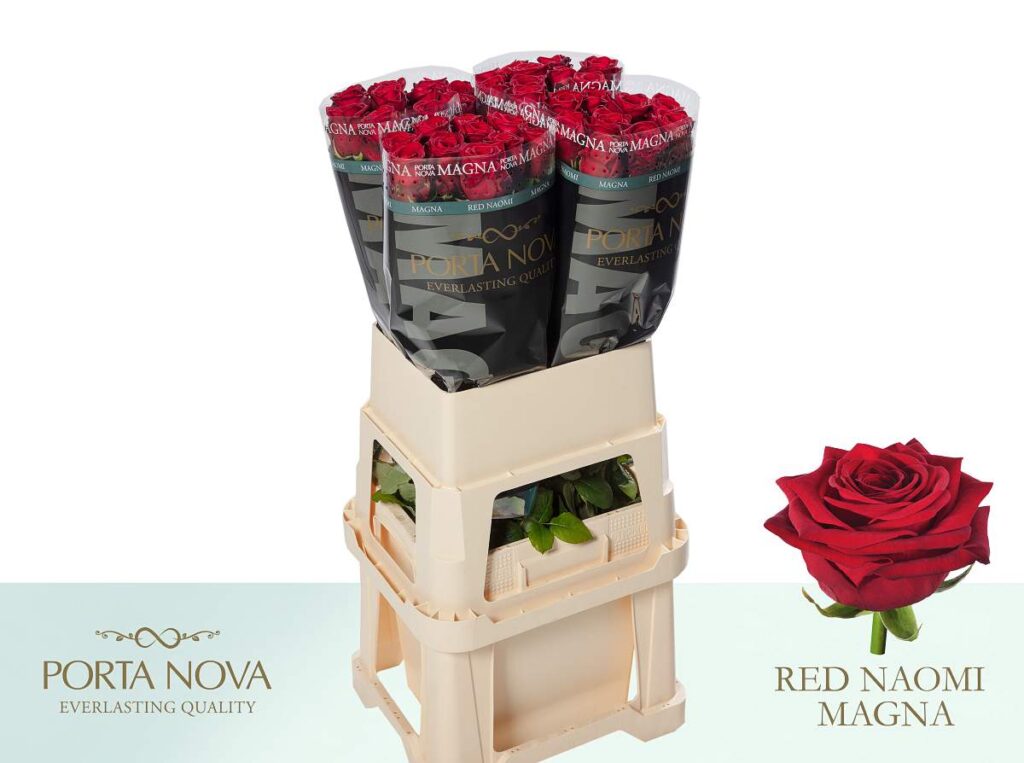 Magna are roses from our latest planted greenhouse. The color intensity and shape of the stem and flowerbuds have a subtle difference with Unica as the plants grow further to adulthood. A preference for either would be a matter of taste not of quality.
Timelapse Opening Porta Nova MAGNA Red Naomi roses