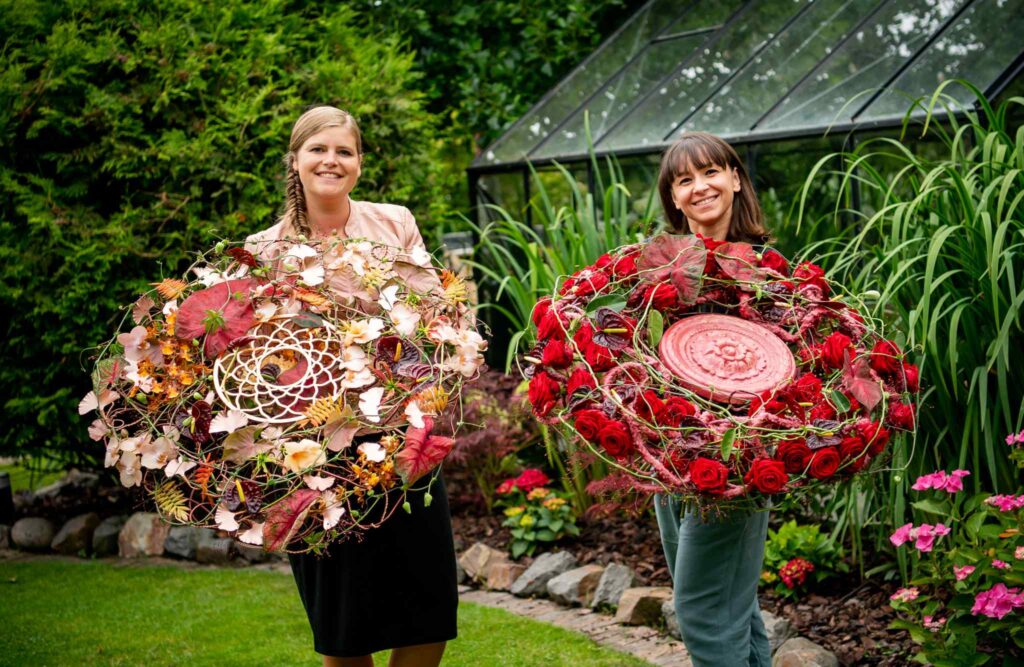 Hanneke Frankema and Claudia Tararache with some of the designs they created during Hanneke's Masterclass sessions. Claudia shares with us her exciting experience during the Masterclass with the Dutch Champion.
At Porta Nova, we strive to make things better every day and never tire of gaining new lessons that will help us reach the top. This story bringing together Hanneke and Claudia is a perfect match with what we believe in.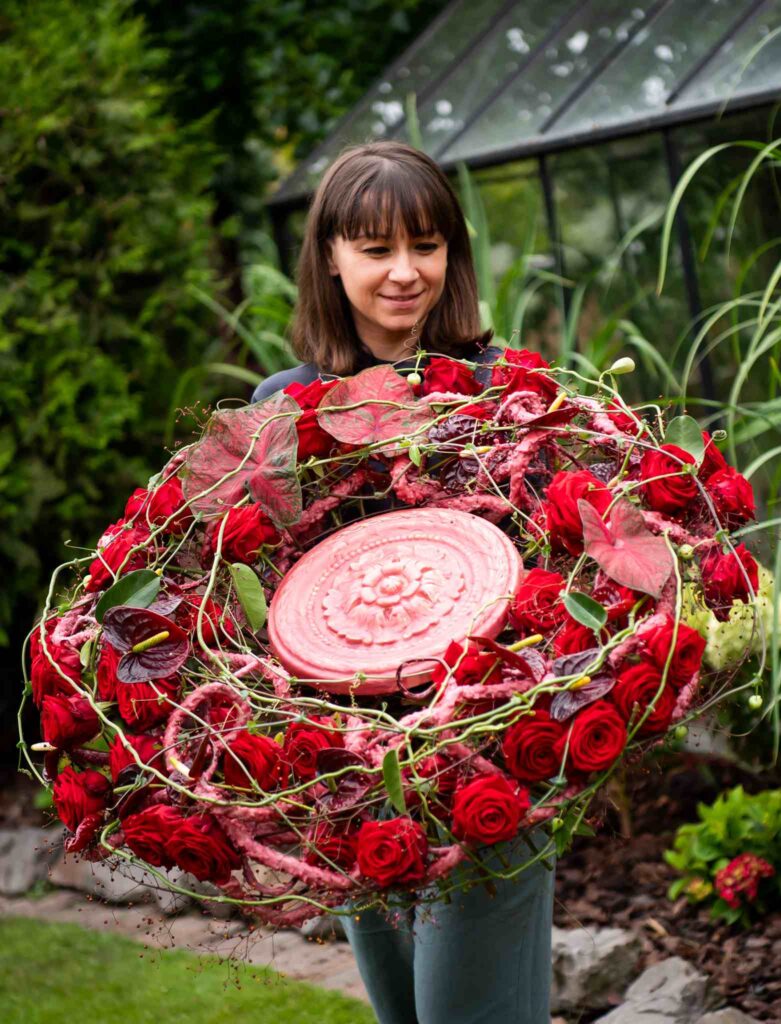 The 2018 Dutch Floral Design champion, Hanneke Frankema strongly believes that every florist must have great love and passion for the beautiful profession. She says that when you put love in the work, it manifests clearly in the end result. We recently caught up with Hanneke when her fellow floral designer and passionate artist Claudia Tararache shared a one-on-one masterclass experience she'd had with Hanneke. Some of the amazing arrangements they created during the Masterclass sessions were made with Porta Nova Red Naomi and White Naomi roses.
Hanneke has been organizing private and group Masterclasses for many years now and considers this as one of her most favourite things to do. Claudia describes the experience with Hanneke as amazing.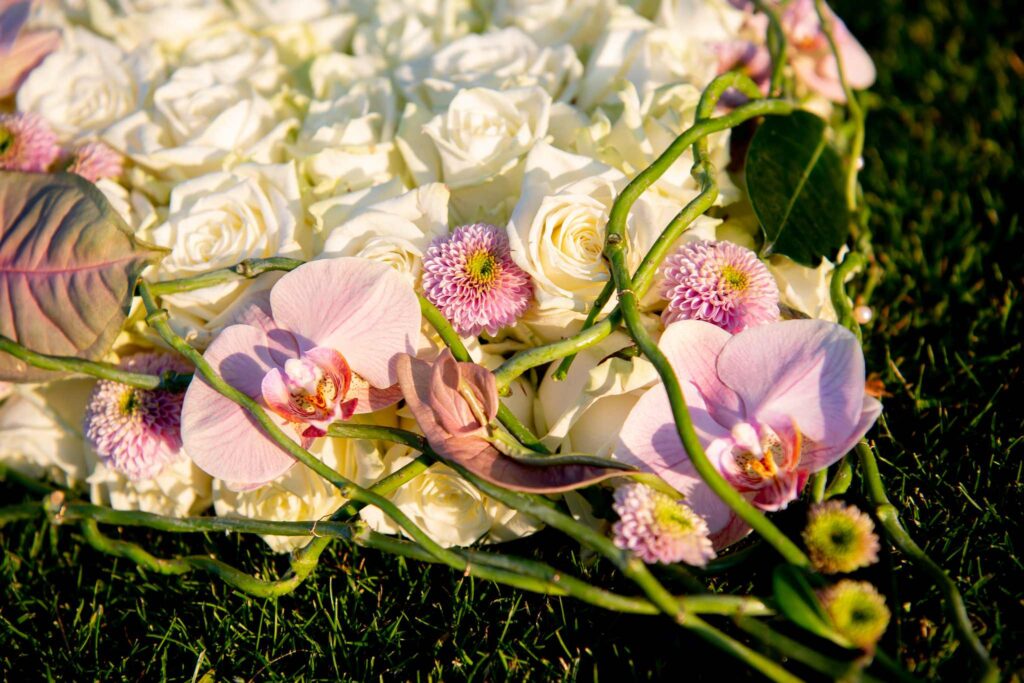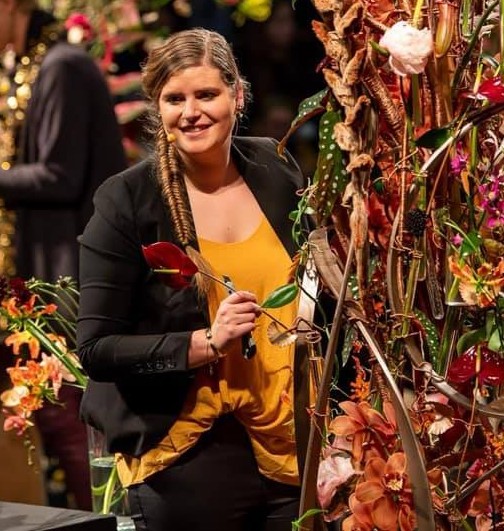 "I really love teaching!" says Hanneke. "Everybody who comes to me is very motivated and eager to learn. Also, most of those that I teach are already established florists so we can really get into the details because they already know the basics. With Claudia it was amazing! We have made so many things because she is very talented and fast! I had the best time when she was here."
Claudia first met Hanneke during an online course and was pleased to find out how much of a great teacher she was.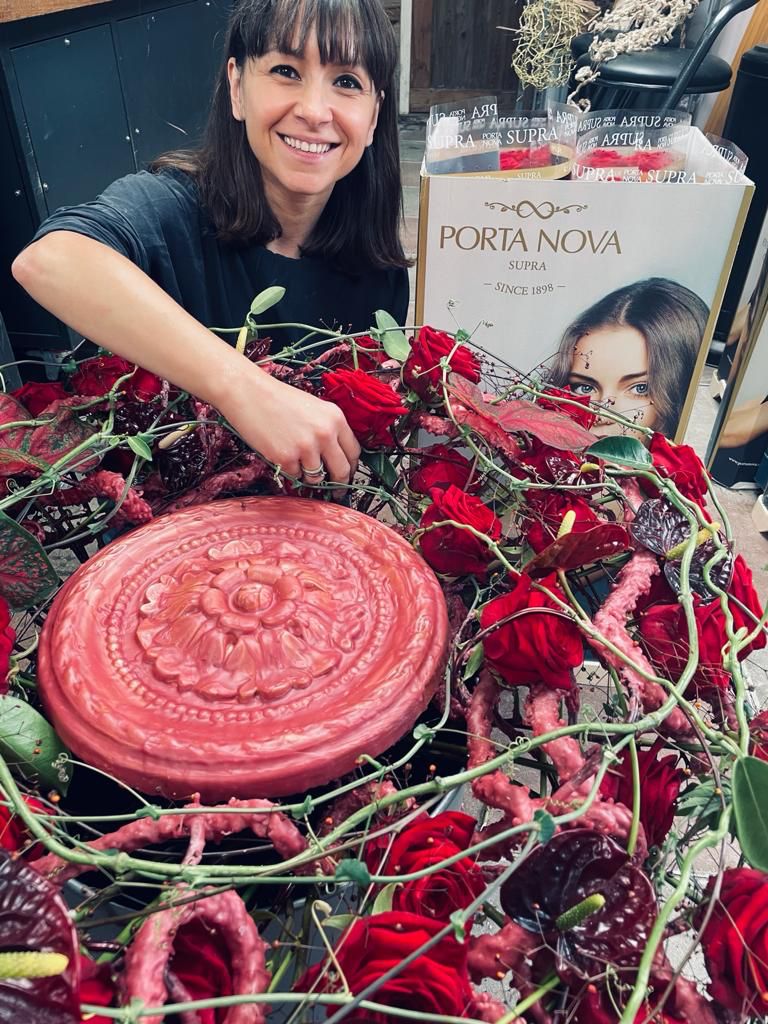 "The one on one course allowed me to learn way more than I even thought was possible. Hanneke knew how to make me understand the arrangements I was going to create and how to build a solid foundation for them. But of course, the general arrangement of flowers is also very important and we did not neglect this aspect at all. We talked a lot about how to position flowers and how to choose colours. I really liked that every day was full of challenges and none of the 12 days was the same. We made bridal bouquets, nests, bouquets with structures, funeral arrangements, frames and much much more. It was a great experience for me and I thank Hanneke for all the secrets she shared with me about our beautiful job. It's a great opportunity to have such a dedicated mentor!" says Claudia.
For group lessons, Hanneke normally organizes fixed day programs that entail a day for working with frames and other techniques, a bridal-work day and a sympathy arrangements day.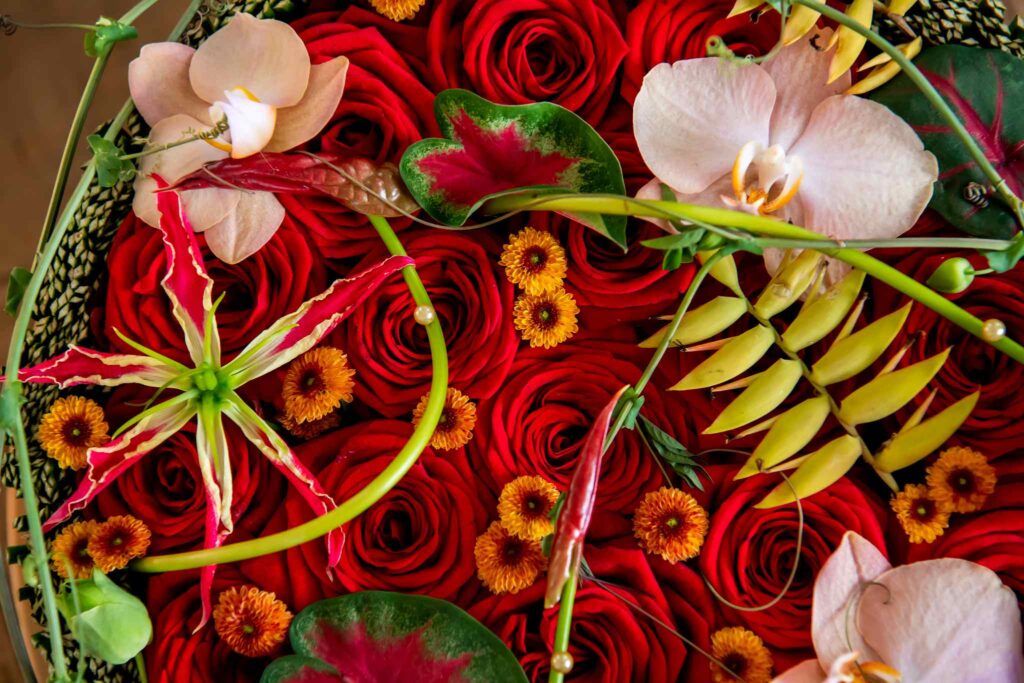 She shows a lot of examples as well as techniques during demonstrations. Then the participants can make the things they think are most interesting for them. For private lessons, a participant shares what they want to learn and then she creates a program custom made for them.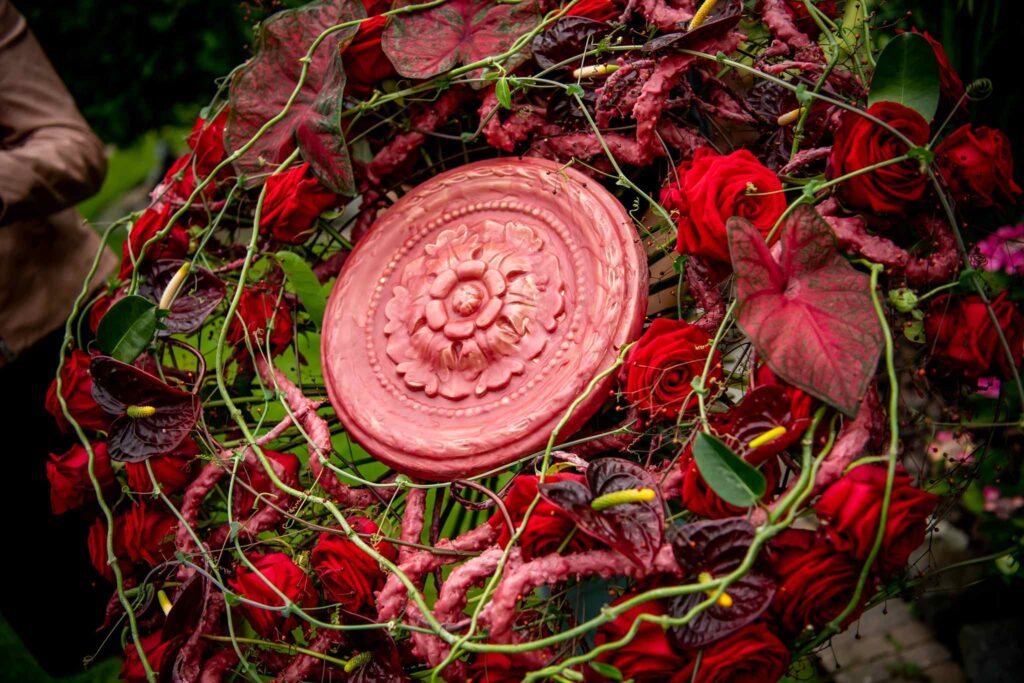 The wax challenge with Red Naomi
"One of the bouquets I made was with Porta Nova Red Naomi roses. I created a frame made of string wrapped in wax. God, how great that bouquet came out! You could read the happiness in my eyes. Another achievement of mine that I am proud of was a beautiful nest that I could not get rid of. I also liked the bridal bouquets and the dress made of flowers and ferns."
Photos by Nico Alsemgeest