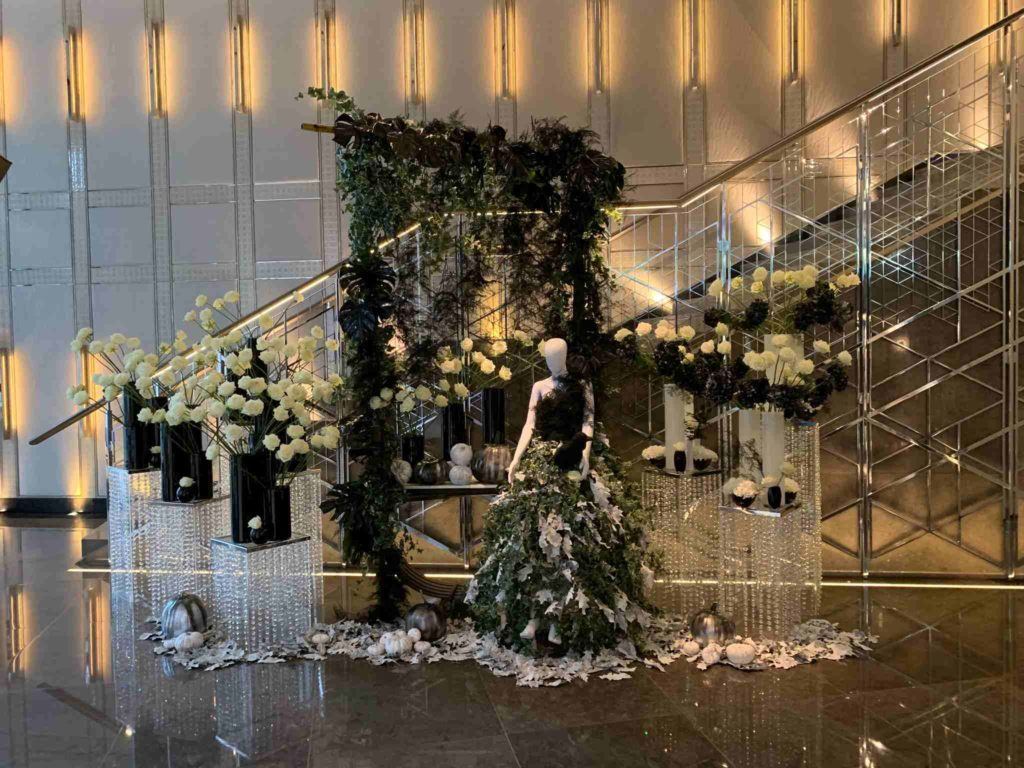 It's quite intriguing how floral artist Ivvo Zerou chooses to step aside from trends and instead focuses his innovation and creative juices on what is in front of him at a given time. We had a chat with him after he'd created an appealing floral installation in London that had all the impulses of a haunted Halloween, yet shifted from the traditional colors and style the day is known for. Ivvo is one of the first floral designers to use the new Porta Nova White Naomi roses.
VIDEO: The Ghost of Halloween Present
"This year I wanted to step away from the traditional orange that has over the years been the go-to color for Halloween. I envisioned a black and white setting; having in mind a haunted house," says Ivvo.

To complete this project he uses a little more than 300 White Naomi roses and also incorporates black asparagus monstera leaves and a number of props.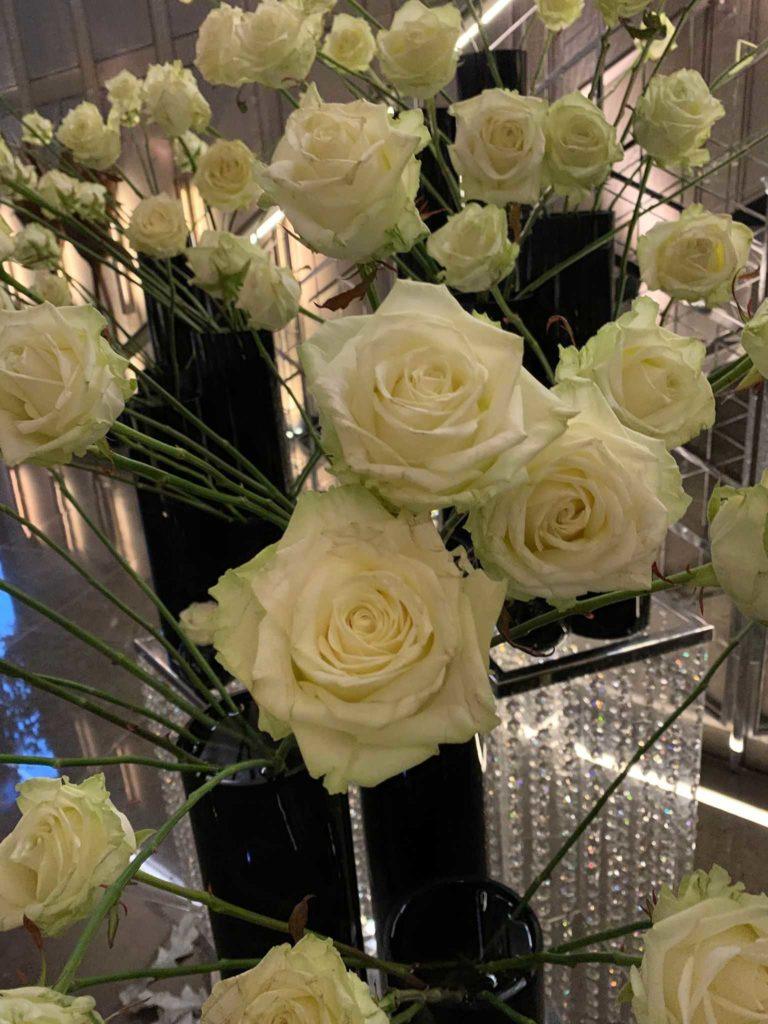 Away from tradition
When you picture a haunted house, maybe you'd think of an old building or of an abandoned ghastly place. This display was created in one of the most luxurious properties in London. Based on the idea that I had in mind, I imagined that a ghost haunting these luxury apartments would have to be one with exquisite taste.
Ivvo shares his enthusiasm on working with the new Porta Nova White Naomi Rose. In quite a few of his past designs and installations, the florist has successfully used Porta Nova Red Naomi roses and is a big fan of the rose's long vaselife.
Great Vaselife
"Porta Nova Red and White Naomi roses are great especially if you desire good life expectancy for a particular design. After being set up, this display was intended to last at least a week. I was delighted to observe their progress as the days went by; and seeing them bloom and open up day by day; and also to admire the roses' resilience."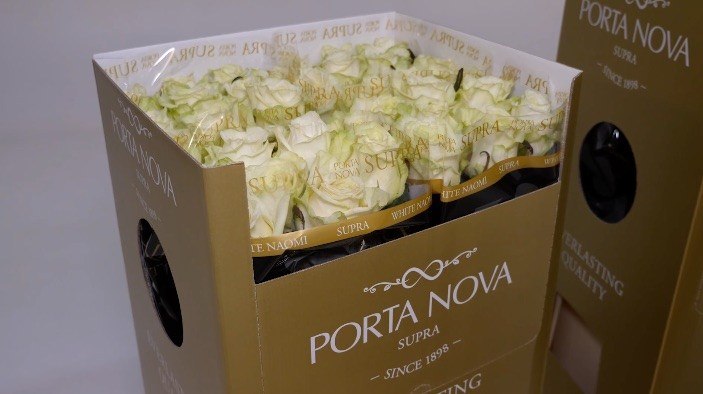 Ivvo had in mind straight lines for his creation, and as he says, he liked the Porta Nova White Naomi Roses because of their strong clean straight stems.

"I was also delighted to have received the roses in perfect condition and in an impeccable pack which is big and spacious, which is always a plus when working with delicate white flowers," Ivvo.
Inspiration
Ivvo derives inspiration from various things and places. Top on his list are nature, art and the exuberance of life in general. In this particular installation, the theme of Halloween served perfectly as inspiration.
"I aimed at blending the gorgeous architectural set up and the design; but at the same time allow the display to stand out in a provocative way."