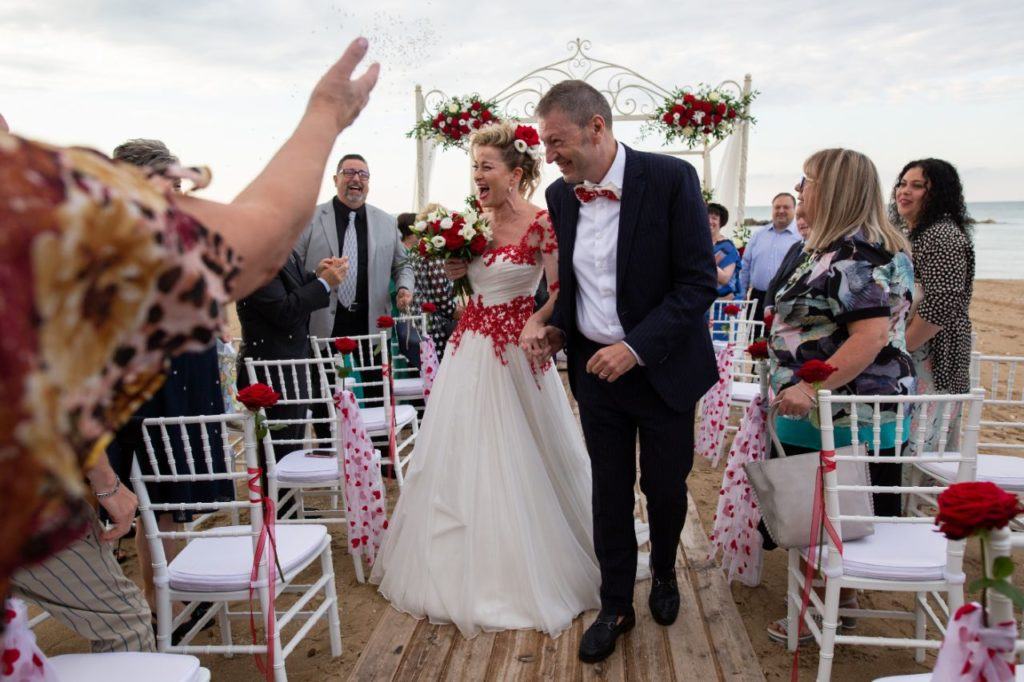 Ivana Spinelli is celebrated in the world of floral design as one of the most innovative and creative artists with unmatched passion and flair. We had a chat with Ivana during one of her projects; a gorgeous wedding by the sea. Ivana used Porta Nova Red Naomi and White Naomi roses in her Beach wedding floral decoration. She made eye-catching pieces with top-quality luxury roses, making great use of the long sturdy stems and huge flower heads. The petal count in Porta nova roses is amazing, which allows the flowers to unfurl beautifully into a classic shape that is almost symmetrical.
What are your thoughts on the new Porta Nova White Naomi rose?
The Porta Nova White Naomi rose is graceful with its pure white petals and pleasant fragrance. I love It! With a perfected quality of the petal's texture, it is a wonderful white rose! I would tell my fellow florists that as it is with any other white rose, White Naomi is a delicate flower requiring care and attention during storage and processing but definitely worthwhile to use for many special occasions and great to combine with Porta Nova Red Naomi.

Is there any advice you give or specific question you ask a couple when discussing the floral ideas for their wedding?
The most important advice I give to spouses is for them not to be anxious. To be calm and to open up as much as possible so that I can identify a style that would best suit their needs. In fact, the first thing I do is study the marriage project from my desk. Each event is unique and tailor-made for the wedding couple. It is me who eventually adapts to their requirements, and not vice versa.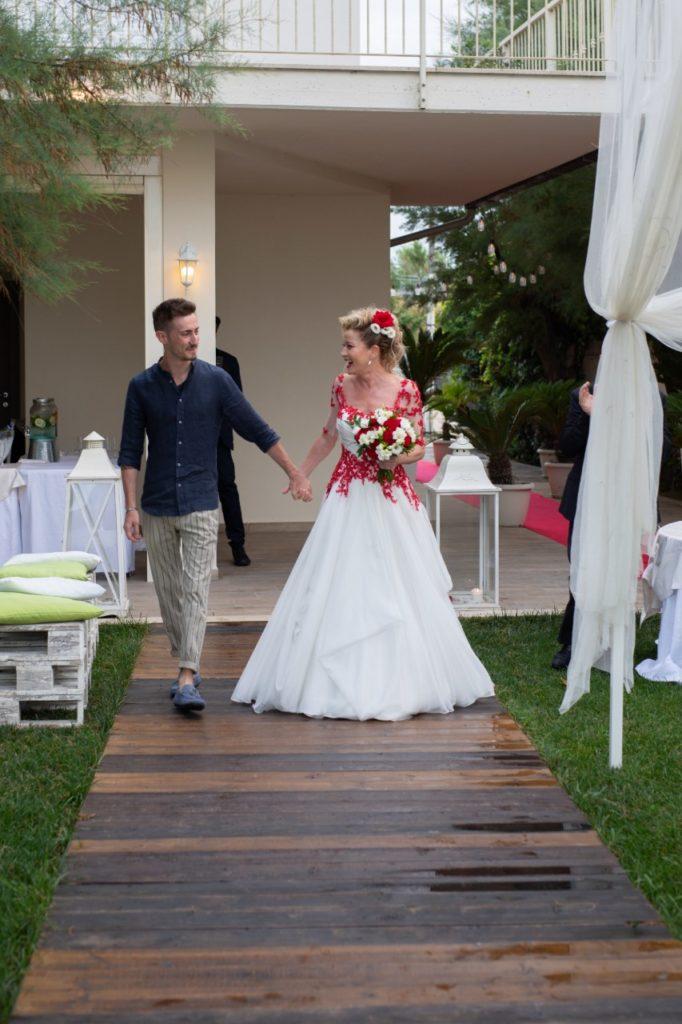 My wedding spouses become my first partners for the project. We study the floral arrangement project together; all the while paying maximum attention to every detail. It is only through listening and speaking as much as possible with the spouses that I can perfectly understand what they want and consequently advise the most suitable floral scenography for their personality and their style.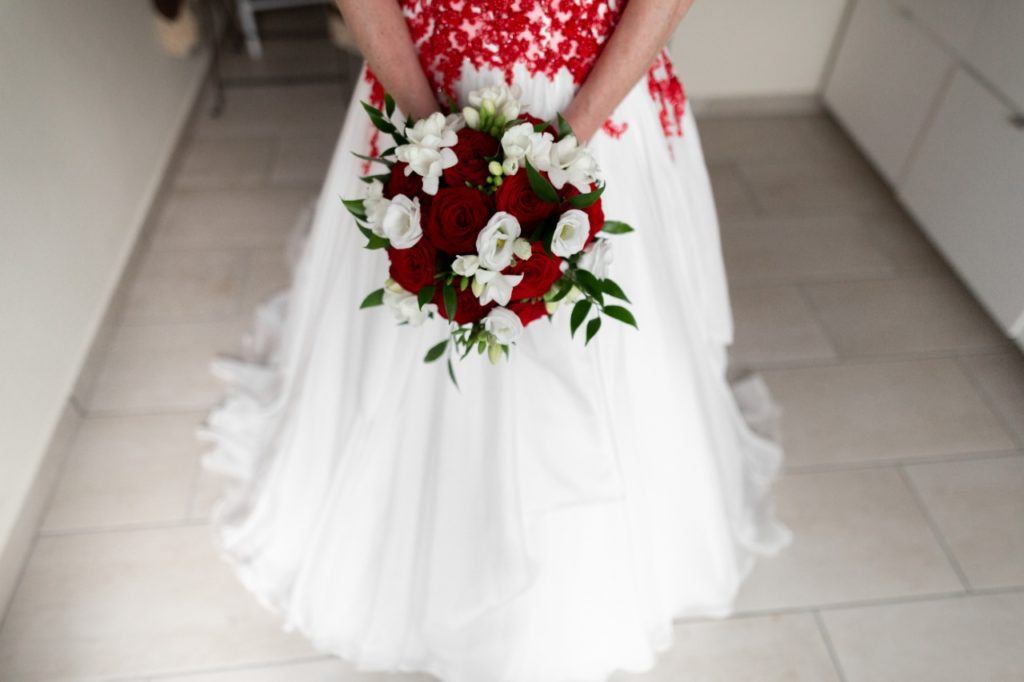 How would you describe this beach wedding? What designs, arrangements and materials did you integrate into the wedding?
A wrought-iron gazebo by the sea becomes the backdrop, with symbolic significance for the ceremony of Eugenia and Giovanni. A wonderful couple who chose to exchange wedding rings and affirm their vows after years of living together.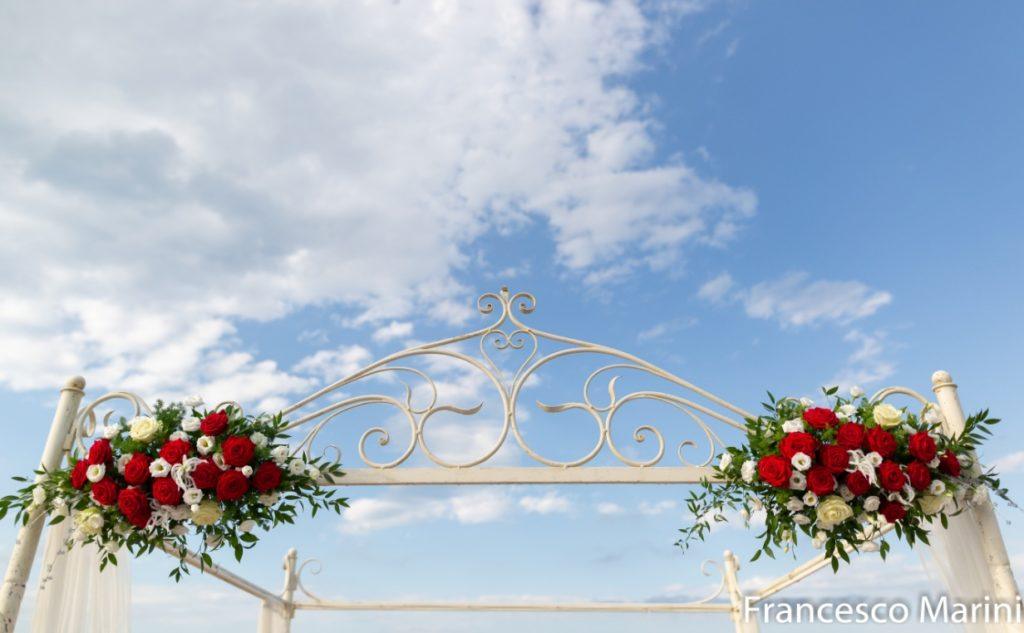 The gazebo was adorned with 5 splendid floral compositions with beautiful Red and White Naomi roses and long white sheets that contrasted the blue of the sea and the sky.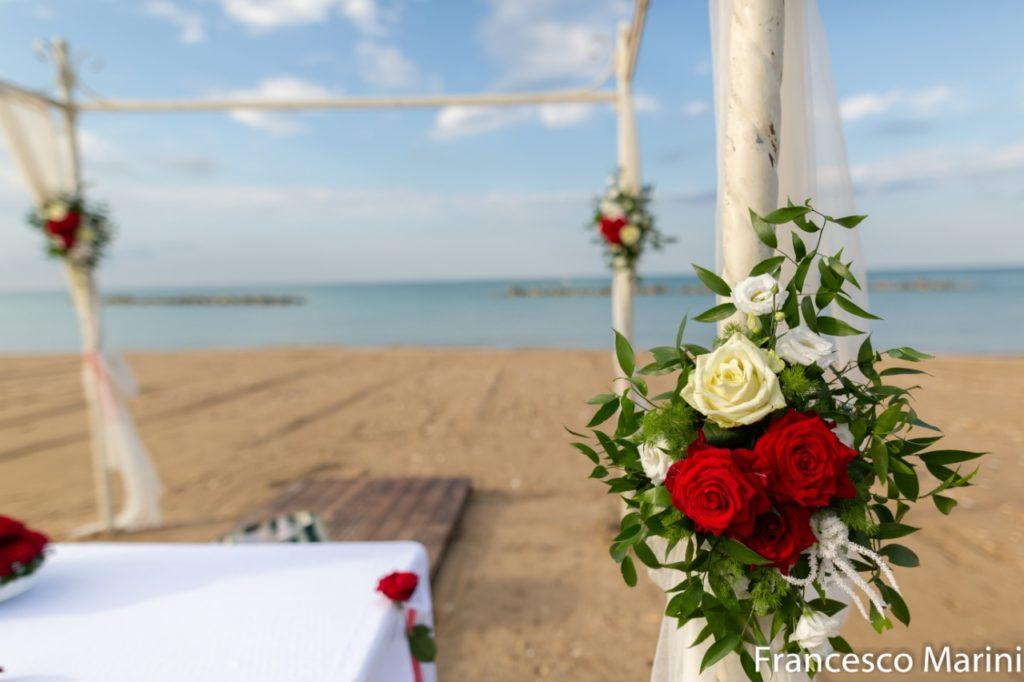 The white chairs arranged in a row, to pay attention to the focal point of the ceremony, were adorned with beautiful red roses tied by a long red ribbon and embellished with a light printed fabric. And finally two large floral flower arrangements welcomed the bride and groom at the beginning of the walk-way.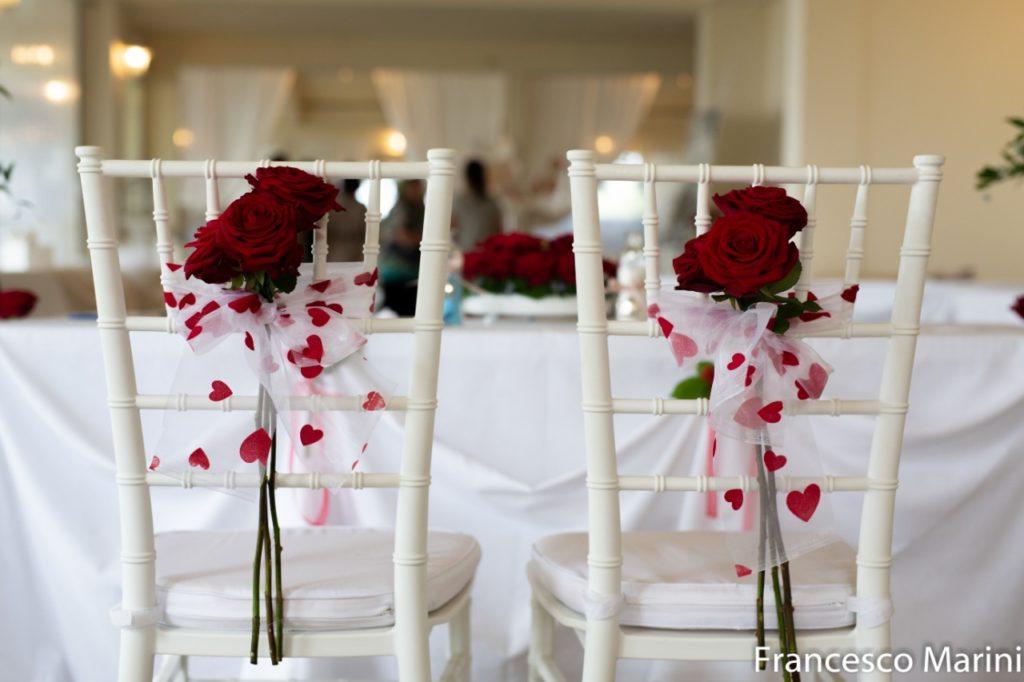 The reception hall had floral centerpieces with garlands. At the center of the garlands, a glass boule with a white candle for a romantic candlelight dinner.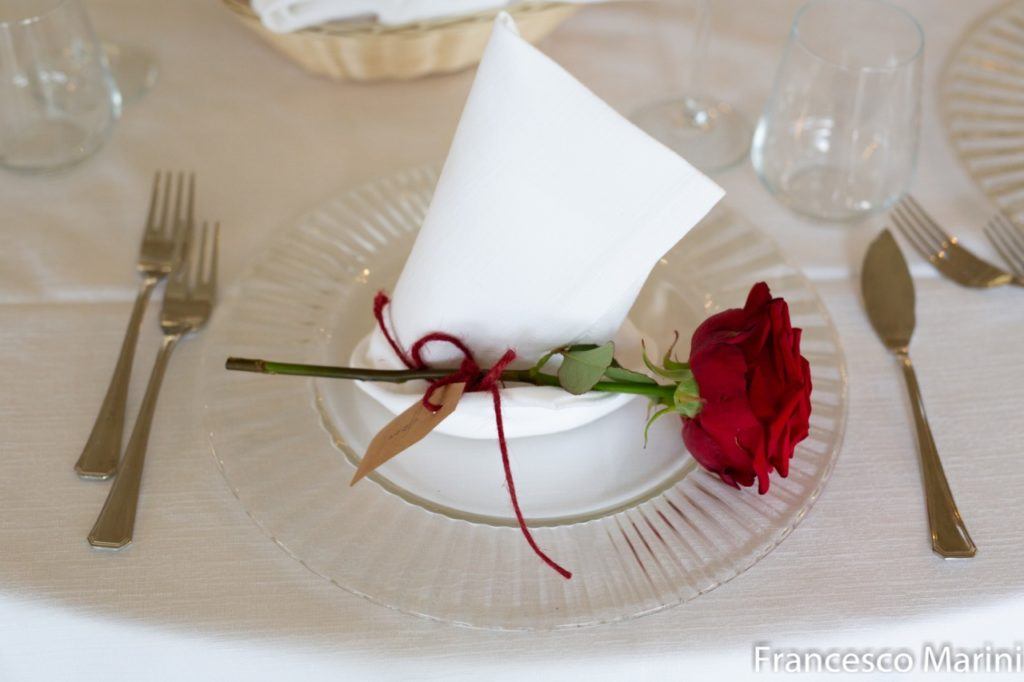 As a placeholder, a precious red rose was placed on each guest's napkin to thank them for their warm presence.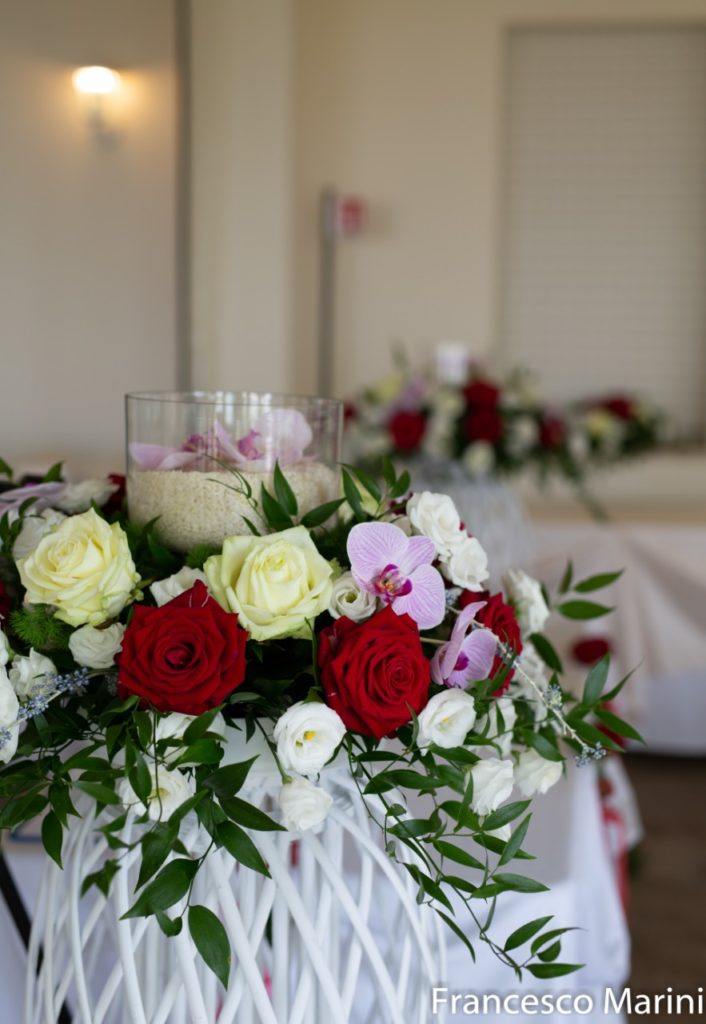 What are the wedding floral trends for summer 2019 and how do Naomi roses fit within these trends?
I would say Boho Chic and New Barocco are the most popular styles for 2019. Two completely different styles but both unique and original. The passion and love for flowers led me to study floral techniques, attending advanced training and specialization courses and to read up on new trends to be ready for the latest news from the world of weddings.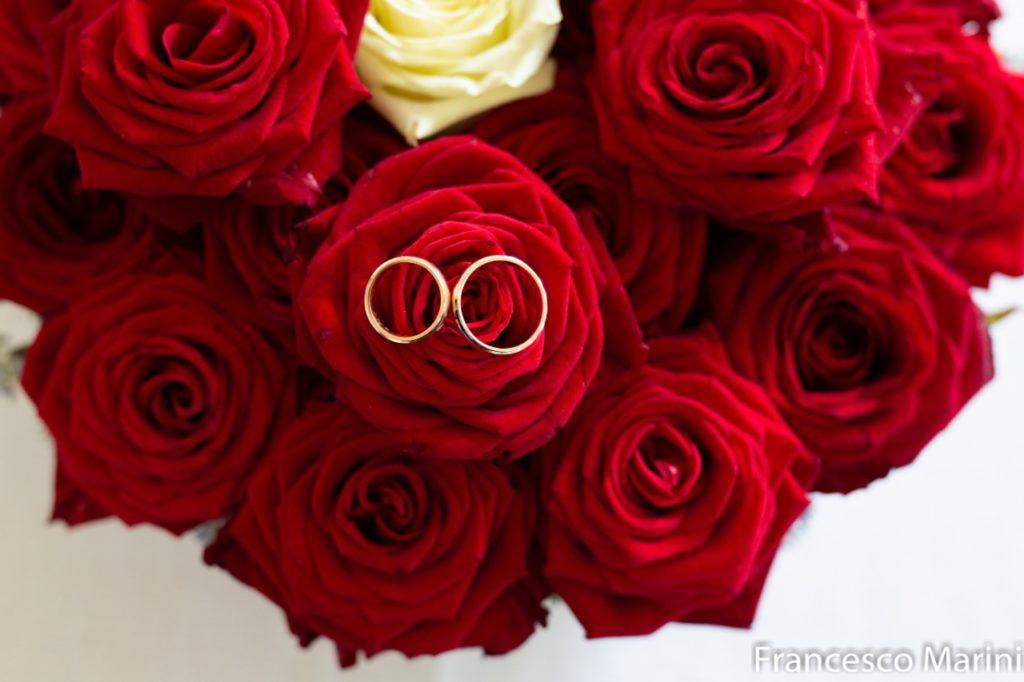 The rose is by definition the flower of passion and love, as well as being a symbol of romanticism. That's why Porta Nova Naomi roses are perfect for any wedding.