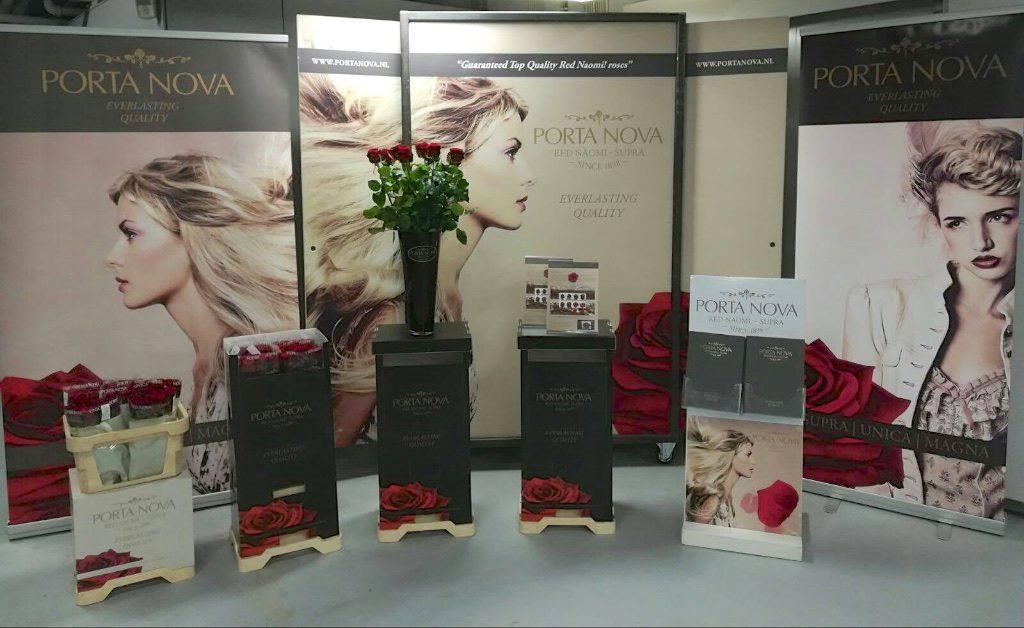 Porta Nova is currently undertaking a widespread promotion campaign aimed at supporting flower wholesalers across Europe. The joint Porta Nova Promotion Days initiative which rolled out in a number of cities across the continent covers various modules with the main objective being to ensure top quality throughout the chain.
"Porta Nova recently started the second phase of the campaign which we have been conducting for the better part of 2018 as we head towards the festive season and 2018," says Mark Van Vliet, Porta Nova's Development Manager who is in charge of quality and service.
"It is important for wholesalers to work closely with growers and suppliers in order to give the very best to florists and other customers; and to guarantee top quality throughout the chain," adds Mark.
The joint 'Porta Nova promotion days' has been quite successful and has had good reception from wholesalers across Europe. Since the beginning of the campaign, several strategies have been put in place with effort from both Porta Nova and the wholesalers to position top quality Porta Nova Red Naomi roses in a more interactive sense to not only current customers but also new ones. Modules include among others… Price Promotion, attractive Point of Sale displays, Porta Nova focus week, Porta Nova Blooming week, joint workshops for florists as well as the 'At the Table with Porta Nova & wholesaler campaign.
"During my visits to wholesalers around Europe, I noticed that a good number of them want to organise such activations for their clients. But they often didn't know how to go about it and also did not have enough time to organise. We can take this out of their hands. All they have to do is contact us," says Mark.
For the coming year, Porta Nova will organize "At the table with Porta Nova & Wholesaler" events where a wholesaler can invite some of his clients to do a luxurious table setting using Porta Nova roses and also organize a get together at the same table with his key customers.
Recently Porta Nova partnered with Florever, one of the foremost wholesalers in the Italian market supplying cut-flower, plants and floral accessories together with the Floranthousai team led by floral designer Cyrille Ribet to create a gorgeous Porta Nova Red Naomi installation and beautiful fashion. READ MORE ABOUT THIS PROJECT HERE.

Porta Nova invites wholesalers to join the joint promotion initiative which is still being sustained as we approach the busy festive season and also well into the coming year.