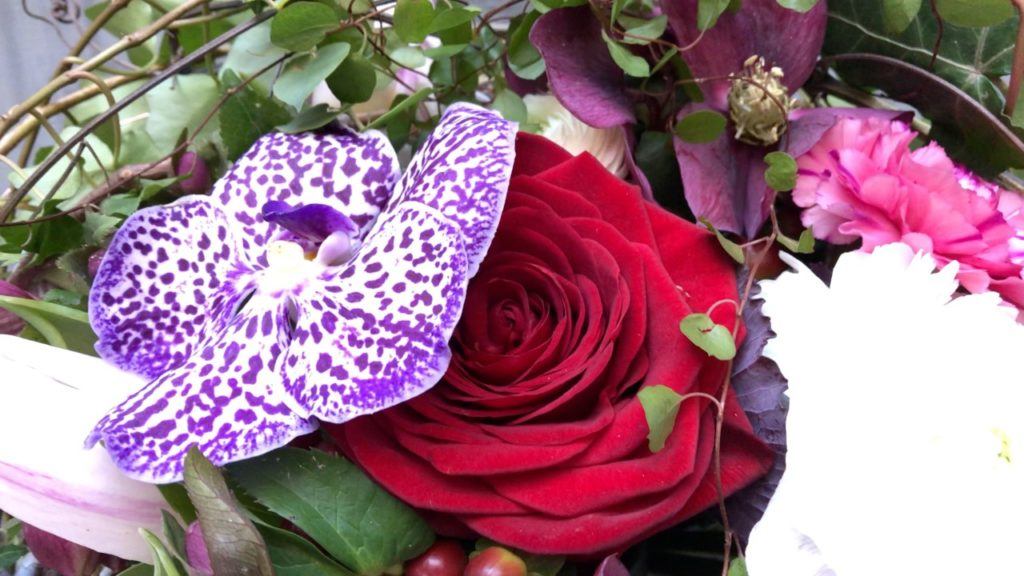 For Valentine's Day inspiration, charismatic Italian floral designer Cesare Bianchi shares with us beautiful bouquet designs with Porta Nova Red Naomi and White Naomi roses.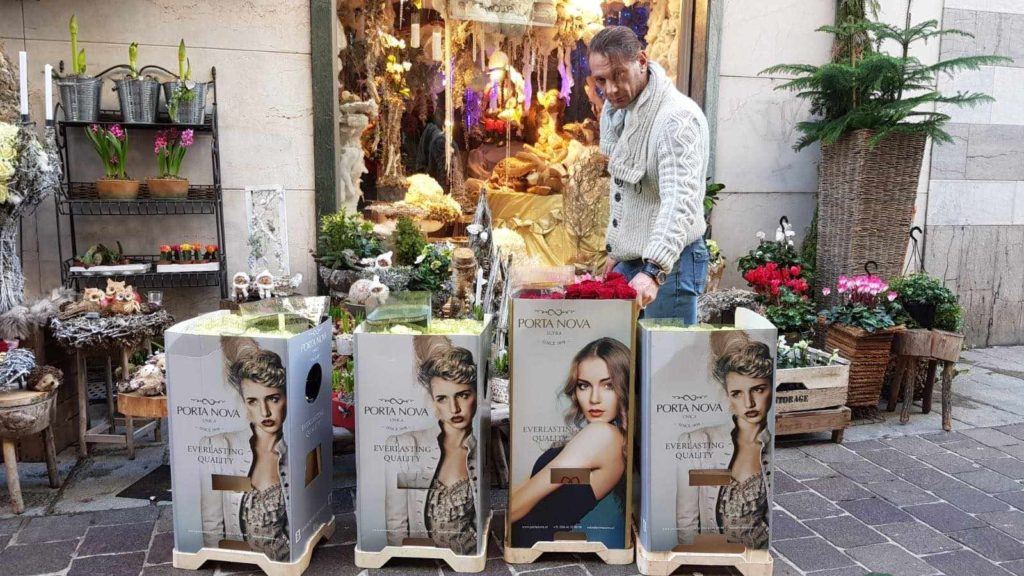 Cesare is one artist who wears his passion for floral design on his sleeve. He has a unique style that he says is borne out of fine arts. The third generation florist draws inspiration from a never-ending yearning to discover what's new; from painting, architecture, buildings; but mainly from nature. We are especially delighted because the floral designer thinks of Porta Nova Red Naomi roses as baroque in nature.
White Naomi Valentine's Day kissing ball
In his unique style, Cesare presents this amazing White Naomi kissing ball or pomander bouquet that features gypsophila, cotton wool among other materials creatively fashioned together. This bouquet is great for Valentine's Day or as a bridal bouquet.
Red Naomi Valentine's Day Heart
The heart-shaped design with Porta Nova Red Naomi and flower wool is a unique Valentine's inspired piece. The detail is amazing as well as the almost symmetrical divide between Porta Nova Red Naomi and the other elements.