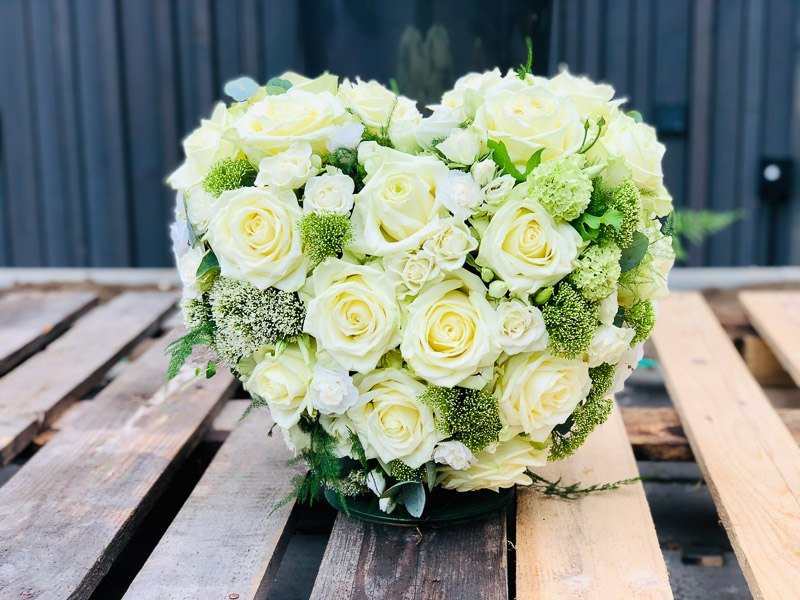 Heart-shaped floral designs are quite versatile in their purpose. They are used to celebrate different occasions, where love and affection is the main message. These types of floral creations are perfect for Valentine's Day, Birthdays, Wedding Anniversaries, and also as a way of paying respect and saying goodbye to a departed loved one.
VIDEO: Making of Porta Nova White Naomi Hearts
Master florist Nadine Siegert and her team at Blumen Siegert shared with us Porta Nova hearts she made for her clients to help find joy and strength in celebrating the lives of their departed. They also share two more heart-shaped designs with Porta Nova White Naomi that are perfect for celebrating happier occasions.
Sympathy heart-shaped design with white & red roses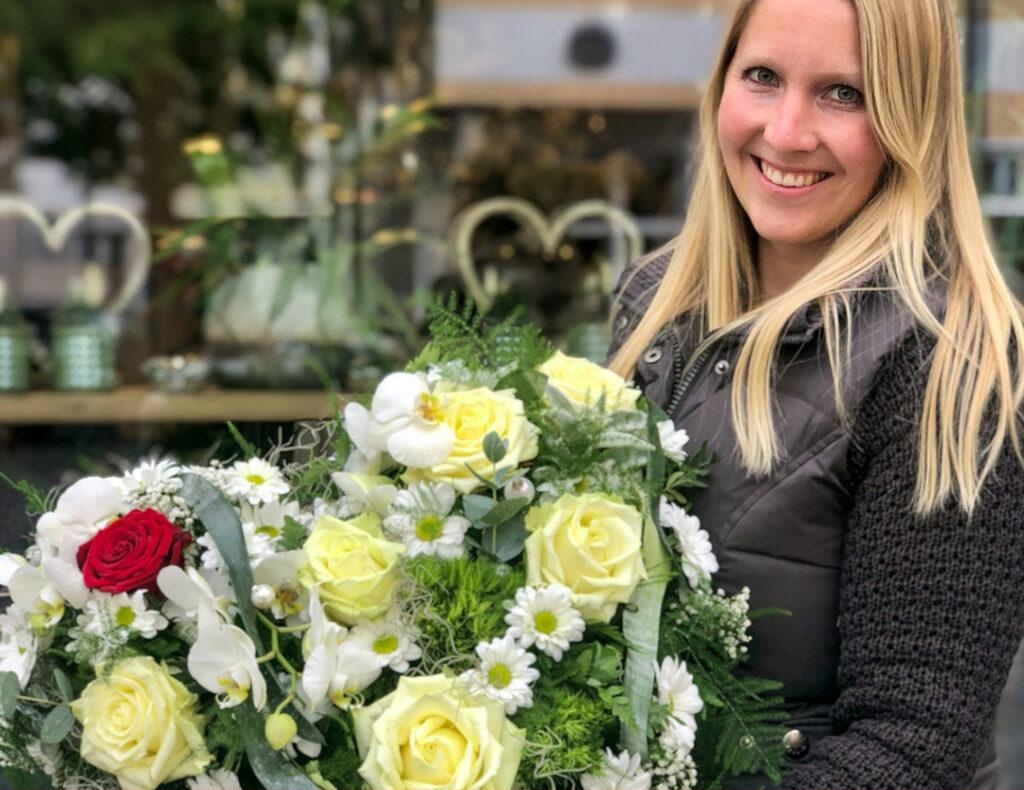 This 3D heart design for 'Abschied' was done for a client to say goodbye to a loved one. The addition of a red Rose was symbolic to show affection the client had for her sister. The rest of the design is white with hints of green.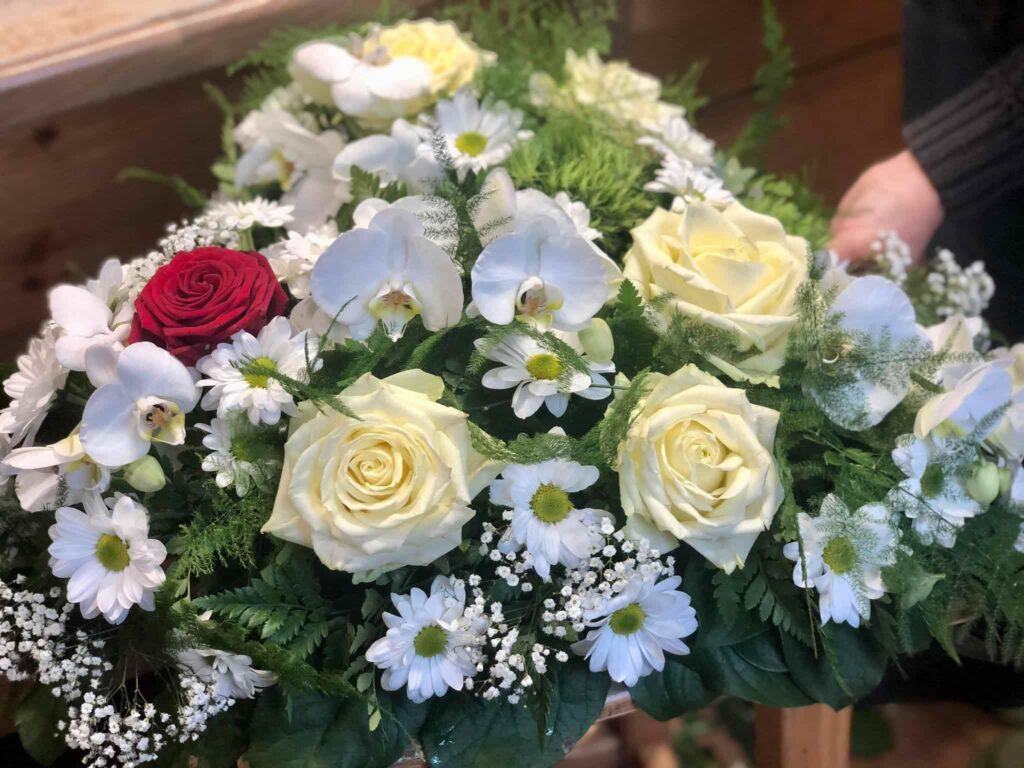 3D White Naomi heart design
The design below is created on a 3D heart-shaped floral foam as its base. On one side, Nadine and team put Porta Nova white Naomi roses while on the other side there is a mix of Trachelium and Lisianthus.
Celebrating with White Naomi heart
This flat heart-shaped floral design is ideal for any celebration or occasion. It could be a Wedding, Birthday, Graduation, Anniversary celebration, and more… The base of the design is a heart-shaped floral foam.
Nadine has been a master in the art since 2003, and now runs Blumen Siegert, a business that was initiated by her parents back in 1980. Since taking over the shop in 2007, she has maintained an undying love for flowers, and simply describes this deep affection towards flowers as the single most important gem that describes their style.

Symbolic White Naomi heart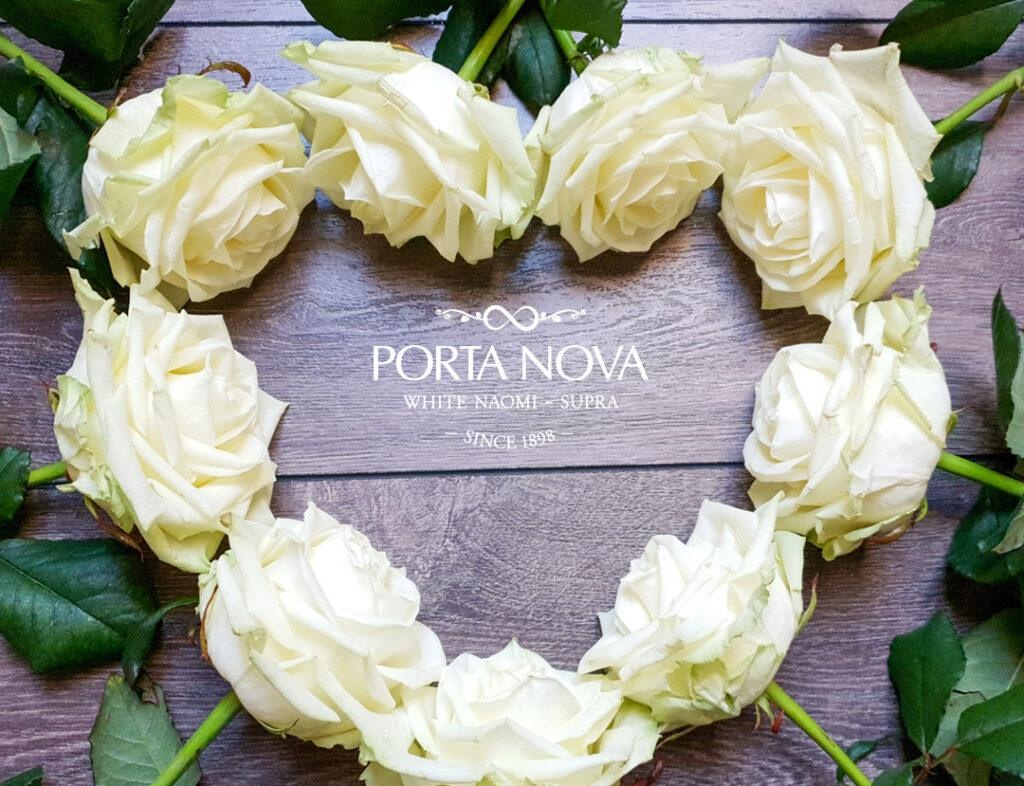 Nadine and her colleagues at Blumen Siegert have been using the Porta Nova White Naomi for a while now. So we sought her professional opinion on the rose and if she has realized any improvements since the first introduction in July 2019.

"The White Naomi roses from Porta Nova are so nice and beautiful! I like the Quality of the roses very much! And the leaves are very nice with good green color," says Nadine about the roses.